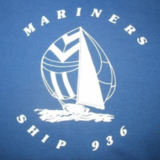 Mariner Assistance To Weather COVID Seas
Hosted by Shawn Wehan
$2,508 Raised
Our fundraising goal has been reached! Thank you for all of your support.
EVENT
Former Mariners and Friends,
Our beloved Mariner Sea Scouting program in Dana Point needs some assistance to get through the COVID-19 halt in activity and funding gap. Although regular programing has been put on hold, the cost of boat maintenance and slip fees continue. It's incredible to consider that the Mariner fleet has grown to over 50 vessels and during a regular season positively impacts 100s of teenagers.
Please assist with a donation that will assure the Mariners and the entire fleet of vessels are in working order once the "fair winds" flag is raised!
Thank you! Shawn Wehan, Mariner '87-'93.
---
Recent letter from Skip:
Dear Friends,

I wrote you in December that it had been a difficult year. I had no idea then how much more difficult it was to become. I write you now to ask for help! I appeal for your financial support. The Pandemic now threatens our survival because like so many other institutions our income is severely restricted while our expenses mainly continue. Let me explain. Over the years, I shepherded the growth of the Mission Viejo High School Sailing Club from its founding to the Sea Scout and Community Sailing Programs of today. Initially, funding was provided by dues and the recycling of old newspapers. Over the 42 years since I began, financial support had grown to become a complex stream of dues, fees, grants and individual donations. Revenue is now stripped of its dues, fees and probably its grants. Expenses such as dock fees, insurance and taxes continue. As the Pandemic storm threatens our youth... Show More...
RECENT DONATIONS AND COMMENTS