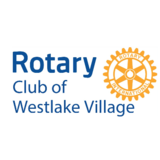 DETAILS

We are very pleased to announce The #ConejoHeroes Project! The goal of our project is very simple:  Help build our community morale and rally around those who work the front lines for us everyday.  We call them "Essential Workers" because without them, we wouldn't have the basic essentials to get through our day to day lives.  We want to give a BIG SHOUT OUT to all the Working Parents/Teachers/Grocery Workers/1st Responders/Doctors&Nurses/All Health care workers/Media/Govt Officials/Delivery Drivers/Police Officers and so many more! 
This is a place to celebrate the true heroes of the Covid-19 Pandemic throughout the Conejo Valley.
Buy a #ConejoHeroes sign for $10 and nominate your #ConejoHeroes (100% of profits will go to Senior Concerns and our local Manna Food Bank)  
o    Pay via PayPal   https://www.paypal.me/RotaryClubOfWLV  
Take a picture of YOUR local Hero and email to us at ConejoHeroes@gmail.com.Let's give them the BIG SHOUT OUT they deserve!  
Its the simple things that can make a BIG difference!  
Stay well and thank you !!
Show More...
---
---