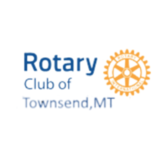 Slice of Summer
COMMUNITY
August 19, 2021
2:00PM – 8:00PM MDT
DETAILS
The Rotary Club of Townsend will be sponsoring two Slice of Summer events in 2021 on the third Thursday of July and August at Heritage Park starting a 2pm. Rotary provides free activities for children including face painting, bouncy houses, and other games. Food will be available and sold at low prices so families can afford to attend and feed their children. Then at 5 pm, a band will supply free music until 8 pm. Want to help? Please call Patrick Plantenberg at 431-4615.
Rotary pays for its projects with money made at Fall Fest from sponsorships, food and beverage sales, and vendor and car show entry fees. Please help support Rotary by becoming a Rotary Project Sponsor. Contact Patrick Plantenberg, Rotary Project Sponsorship Chair at 406-431-4615.
Join Leaders. Exchange ideas. Take Action. Thank you.
---
---
---
Rotary Club Of Townsend, MT Tax ID: 816014131