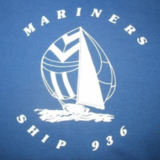 Rank Advancement Day Signup -- March 2 or March 9, 2019 or ????????
Mar 2, 2019 - Mar 9, 2019
9:00AM – 4:00PM PST
DETAILS
Sign up by selecting a ticket. Claim your ticket. Once you claim your ticket, you will be asked which requirements that you wish to satisfy. Come prepared to do your out-of-class rank advancement. Bring a pen, your book and sign-off sheets !!
---
orange county sailing and event center
34451 Ensenada Place
Dana Point, California 92629
Driving Directions
orange county sailing and event center
34451 Ensenada Place
Dana Point, California 92629
Directions