Warning:
Givsum no longer supports Internet Explorer. Check supported browsers
here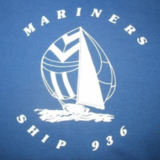 EVENT DETAILS
(AVAILABLE TO MARINER MEMBERS ONLY)
When you rent an SCST vessel, please select a ticket depending on the classification of usage. Since the number of days is not on the ticket, please use the number of attendees as if it read number of days.
---
Mariner Sea Base
34451 Ensenada Place
Dana Point, CA 92629
Directions
---
Mariners 936 Sea Scouts and Mariner Juniors Tax ID: 330052559