Warning:
Givsum no longer supports Internet Explorer. Check supported browsers
here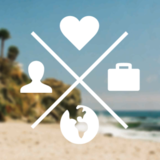 FLOC Marketing Sponsorships
Jan 28, 2018
2:00PM – 3:00PM
EVENT DETAILS
The Future Leaders of Our Community is organized exclusively to inspire young professionals to engage in philanthropy and charity work. Your contribution helps sustain FLOC's mission throughout Southern California and beyond.
There are multiple sponsorship levels depending on your marketing needs and budget.
$500 – SINGLE EVENT SPONSORSHIP
Your logo and link on marketing materials, such as Facebook Event Page, PDF Flyers and newsletter, leading up to the event you are sponsoring
Sponsorship highlight via emcee introduction and table for marketing materials
$1,000 – SIX MONTH SPONSORSHIP
Includes all $500 level sponsorship for 6 months; plus
Two tickets to all 6 sponsored FLOC Awareness events
One FLOC Membership for 1 year
$2,500 – ANNUAL CATEGORY EXCLUSIVE SPONSORSHIP
Includes all $500 level sponsorship for 1 year; plus
Four tickets to all 12 sponsored FLOC Awareness events
Two FLOC Memberships for 1 year
VIP table at FLOC Inspire Party and Member Only Holiday Party
$10,000 - LAUNCH A NEW FLOC CHAPTER
Choose the city
Choose the first 6 charities to engage with the chapter
Includes all $2,500 level sponsorship for 2 years
Recognition throughout all FLOC chapters for 1 year
---
---
---
Future Leaders of Our Community - OC Chapter Tax ID: 273460415