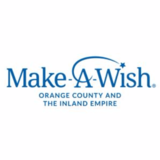 Make-A-Wish 35th Birthday Bash: A Walk Through Wishland presented by the Disneyland® Resort
Join Make-A-Wish® Orange County and the Inland Empire for our 35th Birthday Celebration! Help us celebrate the more than 6,000 wishes granted in our local community with a day of fun!
Enjoy this FREE*, family-friendly event with a walk through Wishland.
Experience each type of wish (to be, to have, to meet and to go) with exciting wish zones along with a few special surprises!
Sunday, April 29, 2018 | 1 p.m. – 4 p.m.
[AV] Irvine
16500 Scientific Way
Irvine, CA 92618
Agenda:
1:00 p.m. - Doors Open
1:15 p.m. - Program
1:30 p.m.- Wishland Open
2:15 p.m. - Sponsor Challenge
3:00 p.m. - High School Challenge
3:30 p.m. - Raffle Pulled
4:00 p.m. - Event Concludes
*Capacity 1,500. Register to reserve your spot! Be sure to arrive early!
Tickets

Price
I'll Be There
AND! I'm at least 21 years of age...
Free
I'll Be There!
I'm under 21 and will bring an adult with me!
Free
---
352 Supporters, Including: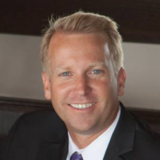 JW - "Carpe diem "
CM - "Your Wish is My command!"
IA - "You are loved"
MG - "Can't Wait!!! I love my Family!!!"
MM - "A"
SK - "I am a wish grantor "
AT - "Wish Family!"
VP - "Being a wish granter has been a great experience as I am able to see the child so happy and excited to find out their wish is coming true. As one of my wish child said during his wish, "Dream Come True.""
TN - "Being a Wish Grantor was a dream come true for me! It's amazing to see the kids' faces light up. "
JA - "Can't wait to celebrate! Sounds fun."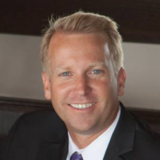 "Looking forward to attending! "
RO - "Blessed Wish Family - meant so much especially when he got sick again!"
GM - "Can't wait my family and I have been attending the walk every year and we are happy to celebrate this wonderful cause!"
LT - "Can't wait sounds fun!"
JN - "Can't wait for it !!!"
YV - "So excited!!!"
JR - "Thank you, Make-A-Wish, for all you do"
ST - "As"
CJ - " "
SH - "Make A Wish is a fantastic organization that granted a wonderful wish for my son Arie 6 years ago. He had an experience of a life time. And today, he still talks about it. Thank You Make A Wish!"
RM - "My sons wish helped him be a kid again. Thank you for all you do! We can't wait to join the fun."
FF - "1910 "
JB - "Been a volunteer for 21 years"
HY - "Raymond melgarejo and family "
TM - "Christina's Hearts for Hope supports Make a Wish."
CG - "Proud to be MAW staff Alumi"
ED - "A simple smile, touch, or kind word can make anyone's day and help heal the mind body and soul!"
EP - "Good things last forever."
RC - "I'm grateful for the opportunity to be a part of this amazing organization and love being a Wish Granter! :-)"
RS - ""Joy is a net of love by which you can catch souls..." - Mother Teresa"
FH - "As a Wish Family... A wish truly opens the door to kindness and lasting memories."
SM - "Join us as we celebrate 35 years of granting wishes for children with critical illnesses!"
BK - "Love the kids and Make-a-Wish program."
CN - "Thank you for the giving us high school students the ability to serve our community!"
CL - "Face painter's family joining the event - Jessica inputted these"
LB - " 99 "
PG - "Always be kind 😊"
CA - "First timers!!!"
VJ - "Give a little of your time, receive endless inspiration. "
JR - "Tracy and John will be there "
BH - "Can't wait!!!"
SE - "So excited to celebrate 35 years of Make-A-Wish OC! It's going to be amazing!"
DK - "I'm looking forward to becoming a Volunteer to help Children's wishes come true❤️"
MM - ""There is hope in dreams, imagination, and in the courage of those who WISH to make those dreams a reality." (J. Salk, 1914 - 1995)"
BR - "My daughter had her make a wish done with the riverside make a wish. It was the most amazing week ever for her . She always talks about it "
DI - "Always an honor to support our Wish Kids!"
DW - "Julia Walker (the Walkers) is a WISH FAMILY!!!"
---
[AV] Irvine |

16500 Scientific Way

,

Irvine

,

CA

92618
---
---
Make-A-Wish Orange County and the Inland Empire Tax ID: 330036556