Donate to Disaster Relief: Florida, Texas, Mexico
Please support charities that are providing on the ground relief to those in need.
view charities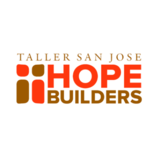 Taller San Jose Hope Builders
Donations Recieved Over Time:
Taller San Jose Hope Builders empowers disadvantaged young adults with the job training and life skills needed to achieve enduring personal and professional success.

The Hope Builders program lasts 28 months and includes 4 components:
● Hard skills training in Construction, Healthcare or Business Applications
● Life skills and counseling
● Employment placement and retention support
● College credit and links to apprenticeships
Every year, Hope Builders serves 350 youth, who are caught in this cycle of poverty and strives to help them achieve and maintain self-sufficiency.
---
Taller San Jose Hope Builders EIN: 593816355
801 N. Broadway , Santa Ana, CA, 92701