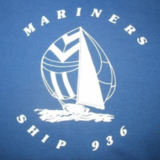 Donations for rebuilding a new replacement engine for the MARINER
GLOBAL
January 12, 2020
1:00AM PST
$6,259 Raised
Our fundraising goal has been reached! Thank you for all of your support.
DETAILS
The engine on our flagship, the Mariner, needs to be replaced. After many cruises to Catalina, the diesel engine seized on its last trip. The volunteer adult maintenance crew together with interested Mariner youths have removed this old engine. A shop in Costa Mesa is rebuilding a new version for the cost of materials and labor. Once, the engine is installed, the Mariner will be good for carrying many more youth to exciting ports of call, providing a platform for training in maritime skills, developing leadership and creating memories and friendships for a lifetime.

Your donation, large or small will be very appreciated!
---
---
South Coast Sailing Team
32862 Staysail Drive
Dana Point, CA 92629
Directions