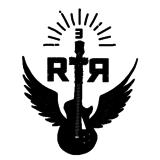 1st Annual Rock to Recovery Concert and Fundraiser
Oct 2, 2016
7:00PM – 10:00PM
EVENT DETAILS
Rock to Recovery Concert, Sunday, October 2 at 7pm at the Fonda Theatre. A transformative program for those in treatment/recovery, holds its first annual awareness event and fundraiser, There will be an All Star Jam performance that night, featuring Mark McGrath (Sugar Ray), Steve Stevens (Billy Idol), Franky Perez (Apocalyptica), Billy Morrison (Billy Idol), Chris Chaney (Janes Addiction) and Erik Eldenius (Billy Idol) and the band will be joined onstage by a few very special guests.
Ticket information is available at Fondatheatre.com .
Purchase tickets by phone by calling AXS at (888) 929-7849.
The event will be an excellent opportunity to learn about, and celebrate Rock to Recovery's current work, and support its goals for future action. For more information on Rock to Recovery, please visit: www.rocktorecovery.org
The event is scheduled to run as follows:
7.00pm: Red-carpet arrivals, hors d'oeuvres, networking
8.00pm: Video and presentation by Wesley Geer
8.30pm: Artist performances
Sponsorship Opportunities
Road Crew Sponsor: In kind donations up to $500
Placement on all marketing materials with +2 mil impressions across multiple platforms
2 tickets
Silver Sponsor $2500
Signage at event
Placement on all marketing materials with +2 mil impressions across multiple platforms
Logo in Marketing video shown at event, on youtube
Logo in event program
10 tickets
Gold Sponsor $5000
Signage at event
Press availabilities
Step and repeat placement
Placement on all marketing materials with +2 mil impressions across multiple platforms
Logo in Marketing video shown at event, on youtube
Logo in event program
Table at event
10 Tickets
Platinum Sponsor $7500
Inclusion in press releases
Signage at event
Press availabilities
Step and repeat placement
Logo in silent auction area
Placement on all marketing materials with +2 mil impressions across multiple platforms
Logo in Marketing video shown at event, on youtube
Logo in event program
Table at event
15 tickets
Diamond Sponsor SOLD OUT
Event naming opportunity
Opportunity for sponsor to speak at event
Inclusion in press releases
Largest signage at event (25' banner)
Press availabilities
Step and repeat placement/red carpet
Logo in silent auction area
Primary placement on all marketing materials with +2 mil impressions across multiple platforms
Logo seen first in our marketing doc video
shown at event, on youtube
Full page ad in event program
Two tables at event
25 tickets
---
Fonda Theatre
6126 Hollywood Blvd
Los Angeles, CA 90028
Directions
---
Rock To Recovery Tax ID: 462782110