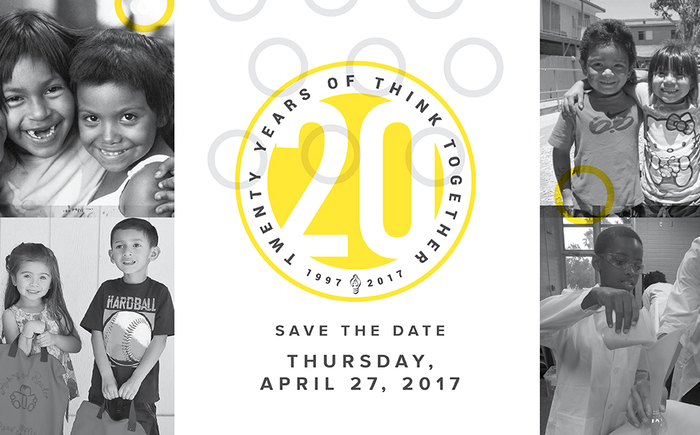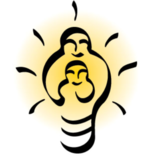 20th Anniversary Celebration
April 27, 2017
6:00PM – 10:00PM PDT
Join us to celebrate the first twenty years of THINK Together. The celebration will honor the many friends and financial supporters who have made the beginning of this story possible. Attendees will experience the impact of THINK Together's programs, meet some incredible students and alumni, and hear the vision for the next twenty years. It will be a fun and memorable night benefiting our kids.
Every great story has a fascinating beginning, a middle that pulls you into the unfolding drama, and an ending that leaves you satisfied. It becomes a story you want your friends to experience. A story that inspires you or sparks your imagination.
THINK Together is a great story.
We begin in the early 90s. In a tough neighborhood in westside Costa Mesa, a group of incredible mothers decided they'd had enough. Gangs and drugs and prostitution had created an unsafe environment for their kids so they reached out for help. Community leaders came together to open the doors of Shalimar Learning Center, a space for the neighborhood kids to come after school, get help with their homework, and stay safe. Over 100 kids showed up on the first day.
From those beginnings at Shalimar, THINK…
Show More...
---
University of California, Irvine | Pacific Ballroom
311 W Peltason Dr
Irvine, CA 92697
Driving Directions
University of California, Irvine | Pacific Ballroom
311 W Peltason Dr
Irvine, CA 92697
Directions
---