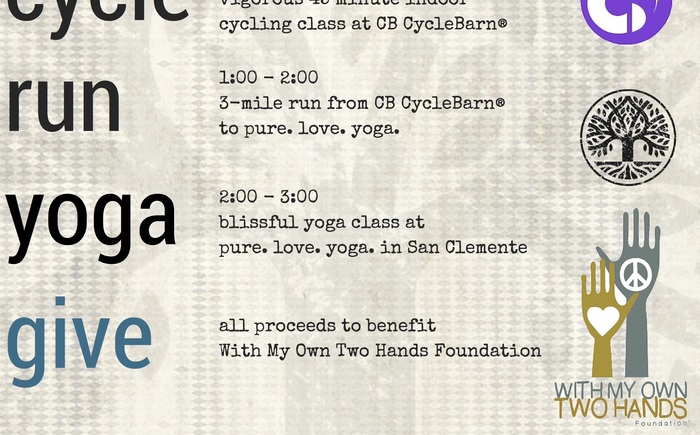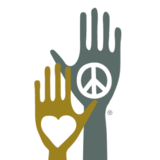 2nd Annual Yoga Tri-Give-Athon
November 28, 2015
12:00PM – 3:00PM PST
We are happy to report the event is SOLD OUT!
CYCLE-RUN-YOGA   Join us for our 2nd Annual Yoga-Tri-Give-Athon! Event will include a 45 minute indoor cycle class at CB Cycle Barn ®, followed by a 3 mile run to Pure Love Yoga, and finishing with a blissful yoga class (at Pure Love Yoga)! All proceeds to benefit With My Own Two Hands Foundation, helping to provide sustinable solutions to projects in Africa that benefit children in need. Come burn off some thanksgiving calories with us while helping a great cause!   (all activities optional)  
Start: CYLE:  12:00-1:00pm Cycle Barn ®  www.cbcyclebarn.com
RUN:  from the Cycle Barn to Pure Love Yoga *refreshments on arrival…  Water, Juice, Fruit, Etc.*
YOGA:   2:00-3:00pm  www.pureloveyogasc.com   $50 per person, only 36 bikes available so secure your spot!   Awesome prizes too!   *Please arrive by 11:40am to secure your bike!  
100% of the proceeds supports With My Own Two Hands Foundation, helping to provide education, shelter, water and food to orphaned or disadvantaged children in need. www.withmyown2hands.org   This is an opportunity to challenge yourself…maybe try something new… and help raise funds for underprivileged…
Show More...
---
CB CYCLEBARN
372 Camino De Estrella
San Clemente, CA 92672
Directions
---