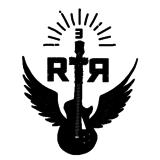 Dr. Amie Harwick Memorial Fund
COMMUNITY
DETAILS
Our love and prayers go out to Dr. Amie Harwick, as well as to her family and all those devastated by this tragic loss.
Amie was an incredible woman. An artist, photographer, an advocate for personal growth and a music lover. She was a PhD and an author, who helped and positively impacted the lives of many.
Amie was on the Rock to Recovery board of directors and was a huge supporter of what we do. She was a powerful, expressive, inspiring woman. There are few like her.
Amie, we will never stop missing you. Forever, we will carry you in our hearts, and carry your love and passion into all we do, in your honor.
Amie's family has so graciously asked in lieu of buying flowers and other offerings, donations be made to the Rock to Recovery® non profit organization.
---
---
---