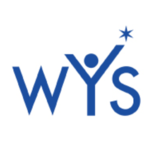 4th Annual Day of the Child
April 29, 2016
9:00AM – 2:00PM PDT
DETAILS
The 4th Annual Day of the Child at John Marshall Elementary School.in Anaheim.
You will work directly with children, under the supervision of a school counselor.
Spend the day from 9:00 a.m. to 2:00 p.m. OR sign up for 2 hour shifts.
We need 25 volunteers to help with activities that include:
Art projects in classrooms
Outdoor physical activities (i.e. parachute, coaching volleyball or kickball games)
DJ Dance Party
Recess support (playing games and interacting with children)
School Counselor Nicole Payne will provide instructions to volunteers on how to facilitate each activity.
Lunch will be provided!
---
John Marshall Elementary
2066 W Falmouth Ave.
Anaheim, CA 92801
Directions
HAVE QUESTIONS?
Amy Chi
Volunteer Coordinator
949.855.1556 ext.1691