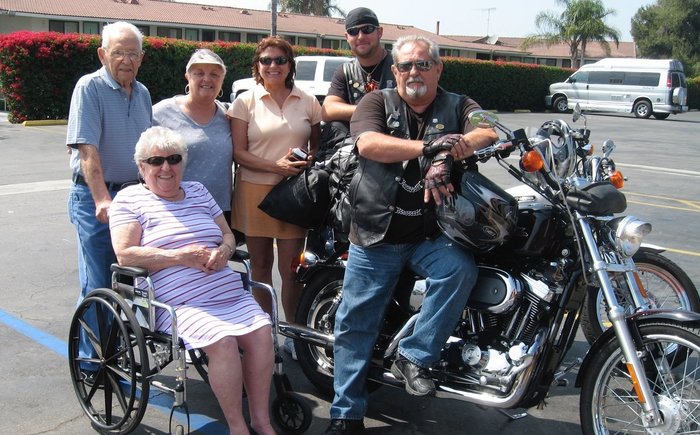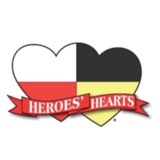 EVENT DETAILS
GARY RICHIUSA--FIRST SON OF SALVATORE "SAM" RICHIUSA AND FLORA "MAE" VILLANI RICHIUSA--IS A HARLEY DAVIDSON MOTORCYCLE RIDER, A DISABLED AND DECORATED (BRONZE STAR) VIETNAM VETERAN, AND A MEMBER OF THE PATRIOT GUARD (A LOOSELY AFFILIATED GROUP OF VETERANS WHO VOLUNTEER AS HONOR GUARD FOR MEMORIALS OF VETERANS AROUND THE COUNTRY.
GARY IS ALSO THE FIRST OFFICIAL AMBASSADOR FOR THE 501 (C) 3 NON-PROFIT, HEROES' HEARTS, AND WANTS TO BRING THE ONLY SWEETHEART SOUVENIR FROM THE BATTLE OF PEARL HARBOR ON AN ALOHA RIDE TO EVERY VETERANS ADMINISTRATION FACILITY IN EVERY STATE IN THE U.S. TO SPREAD AWARENESS OF OUR MOTTO, DO SOMETHING GOOD ON BEHALF OF ALL DISABLED VETERANS EVERYWHERE.
THE RIDE (WE ARE SEEKING FUNDING NOW) WILL HIGHLIGHT OVERCOMING THE FAR REACHING OBSTACLES EXPERIENCED BY COMBAT VETERANS AS A RESULT OF BOTH PTSD AND OTHER DISABILITIES, AND OUR MISSION OF OPPOSING DISCRIMINATION BY "HELPING HEROES, ONE GOOD DEED AT A TIME."
IF YOU WOULD LIKE TO JOIN GARY FOR ANY PART OF THIS RIDE, PLEASE CONTACT HIM HERE: newemailaddress@heroeshearts.org
---
STORE ITEMS
Price

Heroes' Hearts Companion Book

$11.95

1000 left
---
---
Heroes Hearts
3421 Barada Heights N.
Las Vegas, CA 89081
Directions
---
Heroes' Hearts Tax ID: 814214824