Warning:
Givsum no longer supports Internet Explorer. Check supported browsers
here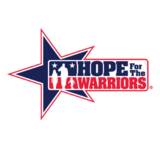 5th Semi-Annual Boutique Event
Nov 6, 2014
6:00PM – 8:00AM
EVENT DETAILS
Join us for a night of massages, hair blow-outs, wellness services, hors d'oeuvres and cocktails! There will be an awesome silent auction and opportunity drawings, which the proceeds will go to Hope For The Warriors. Their mission is to restore hope to post-9/11 service members, their families, and families of the fallen who have suffered physical and/or psychological wounds while serving our country.
This is a free event, but the first 100 people too donate $20 will receive a top notch goodie bag from our vendors!
---
The Newport Beach Tennis Club
2601 Eastbluff Dr
Newport Beach, CA 92660
Driving Directions
The Newport Beach Tennis Club
2601 Eastbluff Dr
Newport Beach, CA 92660
Directions
---
Hope For The Warriors Tax ID: 205182295