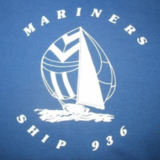 Spring Cruise to San Diego - 2020 Closed!!!
COMMUNITY
Feb 14, 2020 - Feb 17, 2020
8:00AM – 5:00PM CST
DETAILS
This cruise is on the large Mariner vessels. The fee to be paid equally by all is $40. Youth may pay by swabby, if they have a sufficient amount in their account. To pay by swabby, use promo code swabby40. Some spending money may be needed for ashore time in San Diego and Oceanside.
Departure will be on Friday Evening for the San Diego Maritime Museum. Saturday night will be spent anchored in Mission Bay near the roller coaster. Sunday night will be at the guest docks in Oceanside. Return and cleanup on Monday will be by 1500
Meals will be prepared by youth satisfying rank requirements and served on board.
---
---
orange county sailing and event center
34451 Ensenada Place
Dana Point, California 92629
Driving Directions
orange county sailing and event center
34451 Ensenada Place
Dana Point, California 92629
Directions