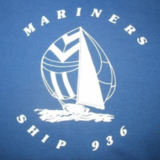 Fun on-the-Water and Barbecue to Celebrate Spring Season 2020
GLOBAL
Apr 25, 2020
11:00AM – 5:30PM
Tickets from
$0.00 - $0.00
EVENT DETAILS
Once a season the SCST family including Mariners, Mariner Juniors, Parents, siblings and guests come together for a day of fun utilizing the SCST vessels and equipment. Youths 12 or older can join the Scavenger Hunt Sail to the other end of the Harbor or join the racing! Adults with or without younger children are welcome to break out the canoes, kayaks and SUPs or sail on a large sailboat. It is meant to be fun for all regardless of skill or experience. New members are especially welcome!!!! At the end of the day, there will be a non-alcoholic Happy Hour for adults and a Barbecue for all to celebrate the Program!
Persons planning to use any of the equipment are asked to meet for preparation and rigging by 1100. Pizza will be provided for lunch! The Scavenger Sail and the Racing starts will begin at 1300. Securing of all equipment and the happy hour will start at 1500. The food will be served at 1600 (4:00pm).
There are separate tickets for equipment usage and barbecue attendance. Please make your reservations by selecting the appropriate tickets.
Click on the link listed below, if you wish to help out on the barbecue by signing up for fixings and desserts!
All participants using vessels or equipment are required to have a liability waiver on file. If you, your children or your guests have not previously submitted a liability waiver, please click on the link listed below to secure the proper waiver forms to bring to the event.
TICKET INFORMATION
| | Price |
| --- | --- |
| Equipment Reservation -Youths aged 12 to 18 (Mariners, Mariner Juniors and Guests) | Free |
| Equipment Reservation - Adults | Free |
| Coming to dinner (if you are bringing food be sure to click on one of the additional links above) | Free |
---
Sailing and Event Center
34451 Ensenada Place
Dana Point, CA 92629
Directions
---
Mariners 936 Sea Scouts and Mariner Juniors Tax ID: 330052559