Warning:
Givsum no longer supports Internet Explorer. Check supported browsers
here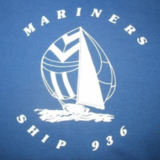 Adult Signup for Sailing Activities on Saturday Afternoons
Opportunity Cancelled
Unfortunately, this event has been cancelled. Click below to find other opportunities from Mariners 936 Sea Scouts and Mariner Juniors.
View Charity Profile
EVENT DETAILS
Supervise youth using all of the equipment available at the sea base. Be responsible for the proper storage of the equipment at the end of the day. BSA insurance requires two deep leadership. Community Boating insurance requires that the adult in charge has a level 1 instructor certificate.
---
---
Mariners 936 Sea Scouts and Mariner Juniors Tax ID: 330052559