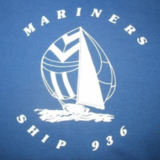 Adult Supervision For Soda Pop Racing
Jul 27, 2016
4:30PM – 8:00PM
Opportunity Cancelled
Unfortunately, this event has been cancelled. Click below to find other opportunities from Mariners 936 Sea Scouts and Mariner Juniors.
View Charity Profile
EVENT DETAILS
Per BSA rules, 2 adults are needed on or around Sea Base when youth are present. For Wednesday evening racing this requires a minimum of 2 adults present from 430pm when rigging begins until around 530pm when all boats should have left the dock, and then return for derigging until all youth leave.
Two are needed, more are welcome!
Adult for this purpose 21 and over
---
---
Mariners 936 Sea Scouts and Mariner Juniors Tax ID: 330052559