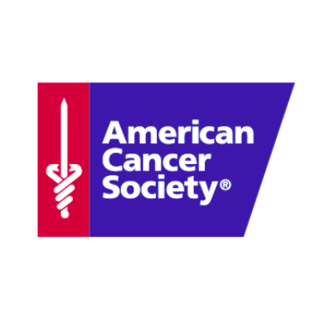 American Cancer Society Relay For Life Volunteer Opportunities SW Washington
EVENT DETAILS
Learn About Relay
Relay For Life is the signature fundraiser for the American Cancer Society. Relay is staffed and coordinated by volunteers in more than 5,200 communities and 20 countries. Volunteers give of their time and effort because they believe it's time to take action against cancer.
Join us at these events to bring communities together to remember loved ones lost, honor survivors of all cancers, and raise money to help the American Cancer Society make a global impact on cancer.
WHAT IS RELAY FOR LIFE?
Relay is a team fundraising event where team members take turns walking around a track or designated path. Each event is 6-24 hours in length and each team is asked to have a member on the track at all times to signify that cancer never sleeps. Cancer patients don't stop because they're tired, and for one night, neither do we.
Each team sets up a themed campsite at the event and continues their fundraising efforts by collecting donations for food, goods, games, and activities. This money will count towards their overall team fundraising goal.
WAYS TO PARTICIPATE
Joining a Relay For Life event is easy. All you have to do is pick your event, sign up, and decide how you'd like to be involved. Here are some ways to participate:
Team Captains
Being a team captain is an important role. It's up to you to recruit members, set fundraising goals, organize fundraising activities, and most of all, cheer on your team.
Participant
There are several ways you can get involved as a participant. You can join an existing team, start your own, or volunteer at the event. Either one you choose, we'd love to see you there.
Survivors and Caregivers
Survivors and caregivers are the heart of every Relay For Life event. We have activities and events designed specifically for you so you can get to know others in the community. In fact, it's the largest cancer support network in the world!
Why participate as a survivor or caregiver?
If you'd like to join the survivor and caregiver activities at the event but don't want to join a team, that's possible too. Once you've decided the event you'd like to participate in, just select the 'Walk the Survivor Lap option'.
Get Involved
The American Cancer Society would not be successful without the help of our generous donors and volunteers. Because of you, we've been able to help thousands of people across the globe with life-saving cancer research studies, crucial patient care programs, and education and prevention initiatives. That's why it's so important to get involved in Relay For Life and fundraise-because when you do, you help save lives.
VOLUNTEER
Event Leadership Team - Training Relay For Life events wouldn't be successful fundraisers without passionate event leaders, just like you. And since many Relay events are different, we put together a handful of training materials to help things run as smoothly as possible.
Volunteer - Day of event - Do you want to help out at a Relay event but don't have time to commit to a leadership role or a team? No problem. We always need helping hands the day of the event. Tents need to go up, Luminaria bags need to be lit at night, funds need to be collected and counted. There are many small ways to help out that make a huge difference.
American Cancer Society volunteer - Relay For Life events are just one of the many American Cancer Society programs that need volunteers. We offer many services to cancer patients, so we're always looking for people to help out. If a Relay For Life event isn't up your alley, or you want to volunteer for more than one service, we have plenty to choose from.
---
---
American Cancer Society Tax ID: 131788491