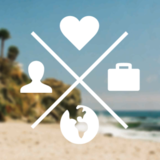 Awareness w/ Child Abuse Prevention Center
Jun 30, 2016
7:00PM – 9:00PM
Opportunity Cancelled
Unfortunately, this event has been cancelled. Click below to find other opportunities from Future Leaders of Our Community - OC Chapter.
View Charity Profile
EVENT DETAILS
Join FLOC Members and friends for a fun night out in Newport Beach enjoying a cocktail and learning about Child Abuse Prevention Center! Beginning at 7PM (presentation at 7:45PM), we'll learn how the organization works to serves at-risk children and families in crisis to prevent and break the generational cycle of child abuse. Following the event FLOCers will have an opportunity to volunteer with Child Abuse Prevention Center at a later date.
Appetizers provided. As always, come to network, learn and volunteer with your FLOC friends!
---
Bosscat Kitchen and Libations
4647 MacArthur Blvd
Newport Beach, CA 92660
Driving Directions
Bosscat Kitchen and Libations
4647 MacArthur Blvd
Newport Beach, CA 92660
Directions
---
Future Leaders of Our Community - OC Chapter Tax ID: 273460415