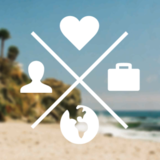 Awareness with Child Creativity Lab
Apr 30, 2015
7:00PM – 9:00PM
EVENT DETAILS
FLOC will be learning about the organization Child Creativity Lab in April 30th at the Wine Artist in Lake Forest. FLOC members will gather to learn how the organization works to nurture the creative mindset of children in the headwinds of the busy lifestyles of working parents, the consuming technology culture of our youth, and standardized testing for purposes of building creativity, divergent thinking, problem solving, and ability to innovate. Following the event FLOCers will have an opportunity to volunteer with Child Creativity Labs at a later date.
As always, come to network, learn and volunteer with your FLOC friends.
Event sponsored by BakerHostetler!
---
---
The Wine Artist
21064 Bake Pkwy, #100
Lake Forest, CA 92630
Directions
---
Future Leaders of Our Community - OC Chapter Tax ID: 273460415