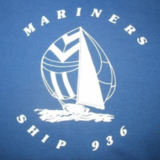 End of Summer Cruise 2019
Aug 15, 2019 - Aug 18, 2019
7:00PM – 4:00PM PDT
DETAILS
The cruise is to Catalina Island, Emerald Bay and back. The vessels to be used for the trip are Rhapsody, Mariner, Pilgrimage and Rapture III.
Departure: Thursday - Meet at 1900, load boats and depart later at night
Return: Sunday before1600
*** IMPORTANT - When reviewing ticket types, scroll down to see the many types available and select appropriate one for you.
NOTE: There are 21 youth spaces total available. Tickets are divided up by swabby and credit card. If one category fills up and other does not, ticket mix will be reallocated as needed.
Opportunity to perform "Galley" rank requirement which can only be performed on a cruise. If interested, send text request to Bucky Bailey 949-370-2427
---
---