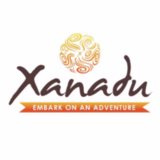 Tickets from
$10.00 - $500.00
EVENT DETAILS
🌎 EARTH DAY - COASTAL CLEANUP 🌊

The ocean is home to the majority of life on our planet, it's being polluted & we can't just take a back seat. Join in the efforts this Earth Day to keep our coastline plastic free, learn why it's important to avoid plastic and how plastics are making humans, animals and our environment sick. Join in discussions, enjoy guest speakers & team building activities all while working together to make this world a more beautiful place.

"The greatest threat to our planet is the belief that someone else will save it." - Robert Swan OBE

〰〰〰〰〰〰〰〰〰〰〰〰〰〰〰〰〰〰〰〰〰〰〰〰〰〰〰〰〰

📢 SCHEDULE

9:30 AM Check-in

10:00 - 11:00 AM Silent Disco Yoga*
11:00 - 12:00 PM Beach Cleanup + Dump & Discuss
12:00 - 12:30 PM Refreshments, Bites (& Live Music) at SeaLegs at the Beach

*Class powered by Sound Off Orange County & Equinox Huntington Beach. Please bring your own yoga mat or beach towel.

〰〰〰〰〰〰〰〰〰〰〰〰〰〰〰〰〰〰〰〰〰〰〰〰〰〰〰〰〰

🎟 RSVP 👉🏾 bit.ly/XanaduEarthDay
This is a FREE event, however, all participants must RSVP.

♻ NON-PROFIT
The Xanadu Foundation a 501c3 designed to inspire positive change surrounding ocean environmental issues through activation, education & art.... Show More...
TICKET INFORMATION
Price

Turtle

30 left

$10.00

Dolphin

12 left

$50.00

Seal of Approval

9 left

$100.00

Whale

5 left

$500.00
---
SeaLegs at the Beach 17851 Pacific Coast Highway # 24, Huntington Beach, California
SeaLegs at the Beach 17851 Pacific Coast Highway # 24, Huntington Beach, California
Huntington Beach, CA 92647
Driving Directions
SeaLegs at the Beach 17851 Pacific Coast Highway # 24, Huntington Beach, California
SeaLegs at the Beach 17851 Pacific Coast Highway # 24, Huntington Beach, California
Huntington Beach, CA 92647
Directions
---
Xanadu Tax ID: 273460415X