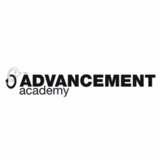 California Business Venture 2015
Jul 14, 2015 - Jul 18, 2015
6:00PM – 2:00PM PDT
Our Flagship program, CBV is a 4-day, 4-night intensive business camp for high school students where through the participation of successful local and regional business professionals, students compete in the effective management of a mock business.
Students who are accepted into the program will learn in a collegiate environment with numerous activities that promote creativity and problem-solving. Each student over the course of the four days will have the opportunity to harness their current strengths in public speaking, advertising, technology, creativity, and the like to help propel their company to the next level.
On the final day, each company makes two presentations before a panel of judges with scoring for these segments counting towards the overall "Top Company"for the week.
Additional team building activities will test the students ability to adapt and compete at a higher level during various aspects of the camp.
---
California State University - San Marcos
333 Twin Oaks Valley Road
San Marcos, CA 92078
Driving Directions
California State University - San Marcos
333 Twin Oaks Valley Road
San Marcos, CA 92078
Directions
---