Warning:
Givsum no longer supports Internet Explorer. Check supported browsers
here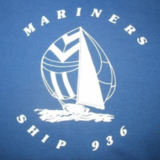 Catholic Worker Isaiah House on Sunday, Oct 26
Nov 21, 2014
7:00PM – 12:00AM
EVENT DETAILS
Prepare a breakfast for homeless in the city of Santa Ana. Serve the homeless as they wait at tables. Engage the homeless in talk about themselves and yourselves. Experience what it means to be homeless in the heart of Orange County.
Discern if you are called to be a man or woman for others. Examine the Mariner Motto, where we go one; we go all in reaching out to less fortunate strangers in the community.
---
---
Mariners 936 Sea Scouts and Mariner Juniors Tax ID: 330052559