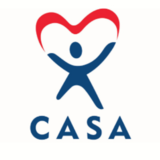 April 18, 2015
3:00PM – 12:00AM PDT
Volunteers are needed for CASA's annual Celebration of Children Gala.  Money from this event goes directly to recruiting and training Court Appointed Special Advocates that are needed for 150+  children waiting for a CASA.   Court Appointed Special Advocates of Orange County is a powerful model for breaking the vicious cycle of child abuse by speaking up for abused children who are lost in the overburdened foster care system and guiding them into environments where they can thrive.  This year CASA is honoring Jennifer and Anton Segerstrom as our Children's Champions, South Coast Plaza as Outstanding Corporation, and Joy Winger as Outstanding CASA Volunteer.
To purchase tickets to attend the event or for sponsorship opportunities please visit casacelebrationofchildren.org. 
Show More...
---
Ritz-Carlton Laguna Niguel
One Ritz Carlton
Dana Point, CA 92629
Directions
---