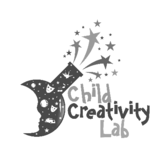 Child Creativity Lab Museum-on-Wheels Educational Workshops
January 14, 2015
3:30PM – 5:15PM PST
*VOLUNTEERS NEEDED!*
The Child Creativity Lab will be facilitating the following hands-on creativity-stimulating workshop at the City of Orange Public Library as part of their community programs for teens (grades 7-12).
Fun with PlasTikobots! Meet the evolution of plastic pollution… PlasTikobots! Many of us who live near the oceans or any body of water know that plastic products and debris are one of the top forms of pollution found in those areas. Children will get to experience an environmentally-friendly, educational and fun project designing and creating personalized art pieces, called PlasTikobots, made from reclaimed single-use plastics, all while fostering creativity needed for problem-solving, critical thinking, and the ability to innovate. 
The workshop will have approximately 20-25 kids.  We will have a hands-on activity that will encourage the children to express their own unique creative personality.  Volunteers will help work directly with children to encourage them in their work, assist in the glue gun stations, and other related activities for that day. 
Show More...
---
City of Orange Public Library
407 E Chapman Ave
Orange, CA 92866
Directions
---