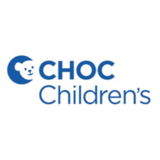 CHOC Volunteer Opportunities
EVENT DETAILS
CHOC Children's and the CHOC Children's Foundation offer an array of volunteer opportunities, including supporting special events, joining a guild or assisting in the hospital.  Some opportunities require training, while others are short-term and simply benefit from generous hearts and helping hands.
There is no greater reward than making a difference in the life of a sick child.
The volunteers at CHOC Children's generously dedicate their time to help us provide the very best pediatric services in Orange County. For almost 50 years, the volunteer programs at CHOC and CHOC at Mission have provided vital assistance to all hospital departments.
We are currently looking for compassionate, enthusiastic individuals who are committed to make a difference in not just their lives, but also the lives around them.
CHOC assigns volunteer positions based on the current needs of the hospital along with the volunteer's availability, interests and skill sets.
Currently, our highest needs are shifts scheduled Monday-Friday between 8 a.m. to 4 p.m. Night and weekend positions are limited.
Our volunteers:
Greet visitors as they arrive
Escort families around the hospital
Assist in office…
Show More...
---
CHOC Foundation
1201 West La Veta Ave
Orange, CA 92868-3874
Directions
---
Childrens Hospital of Orange County Tax ID: 952321786