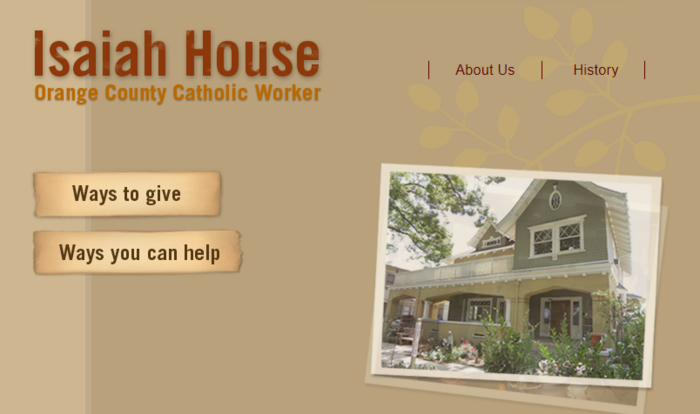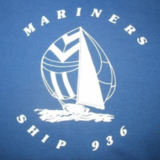 Community Outreach Visit to Isaiah House
October 22, 2017
7:15AM – 12:00PM PDT
We will once again be volunteering to assist with preparation and serving of the Sunday morning meal at Isaiah House. We can take up to 16 volunteers, please sign-up in advance so we can assess transport needs.
"Isaiah House of the Orange County Catholic Worker has served poor people with dignity since 1987. Located in Santa Ana's eastside barrio on Cypress Street, this house of hospitality is open to people in need. Respectful personal attention is at the heart of our service.
Isaiah House offers formal meals for the homeless, shelter, bags of food and clothing, showers, emergency assistance, a relaxing backyard, and always a friendly ear and kind words of support.
We offer good food, over 3000 meals each week. We offer our home as a place where all can be transformed by serving those in need. We offer an open door to those most at risk on the streets. We offer clothes and other necessities to those facing homelessness".
---
---
---