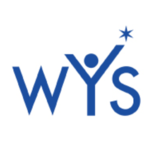 Día De Los Niños (Day of the Child)
April 27, 2018
8:00AM – 2:30PM PDT
DETAILS
Where
2066 W Falmouth Ave, Anaheim, CA 92801, USA
All volunteers must check in at the front office with their driver's license and/or government ID prior to the event.
Details
Día De Los Niños or Day of the Child Day of the Child is fun-filled day of activities for students (kindergarten through 6th grade). Children will participate in a development asset building art activity, a physical activity, participation in the DJ dance party, and receive ice cream sandwiches with their school lunch. Other activities in include a water sponge toss, a bubble station, and parachute play.
How This Helps Our Community
Come celebrate the Day of the Child by conducting fun activities for students! On this day, we celebrate the importance of children and communicate to them that they are all valued and loved.
---
John Marshall Elementary School
2066 W Falmouth Ave
Anaheim, 92801
Directions
HAVE QUESTIONS?
Amy Chi
Volunteer Coordinator
949-330-1691