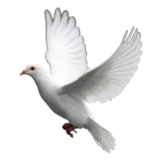 Documentary on Global Peace "Winds of Freedom"
April 22, 2018
2:00PM – 4:00PM PDT
DETAILS
On Sunday,April 22nd Professor Newton Lee of Woodbury University Presents "Winds of Freedom," a documentary on global peace with its creator Alex Ayzin and Pete Allman in the Fletcher Jones Auditorium at 2 PM.
Celebrities and community leaders will be available for a Q and A, moderated by Pete Allman.
Confirmed to attend are Sy Richardson from "Repi Man," and "Pushing Daisies," Mark Attebury of "GonecGirl," "Frankie and Grace," and "Shield of Agents," Tom Hallick, former star of "The Young and Restless," and first host of "Entertainment Tonight," Said Faraj from "Navy Seals," and "Green Zone," Alex Ayzin, creator of ,"Winds of Freedom," Wiley Drake, Pastor, Thomas Wallace, pastor, Anna Eadtefen from "Two Men and a Baby," and others to attend.
---
Fletcher Jones Auditorium
7500 N Glenoaks Blvd
Burbank, CA 91504
Directions