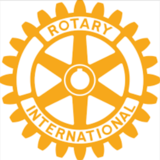 Dolores Rotary Commodities Distribution
COMMUNITY
December 5, 2020
6:00AM – 7:30AM MST
EVENT DETAILS
Help Rotary and volunteer at the monthly Commodities Distribution site in Dolores at the Dolores Fire Station. Open to all, you don't need to be a Rotarian to volunteer your time.
Volunteers meet at the Dolores Fire Station at 6am, we'll be setting up tables in the main garage bay, and loading up boxes with food. Recipients of the food boxes start arriving at 6:30am until 7:30am.
COVID Guidelines: Bring and wear your mask. Hand sanitizer will be available.
Please RVSP here or contact Susan Lisak via phone or text at (970)426-9902
---
Dolores Fire Station
85 Central Avenue
Dolores, CO 81323
Directions