Warning:
Givsum no longer supports Internet Explorer. Check supported browsers
here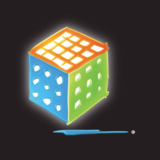 Dora & Diego: Let's Explore!
Feb 6, 2016 - May 22, 2016
10:00AM – 5:00PM
EVENT DETAILS
Dora and Diego—Let's Explore! takes visitors on an active adventure in the enchanting world of Dora the Explorer with her animal-rescuing cousin Diego, and their friends. Explore Isa's Flowery Garden, help Tico gather nuts, join the Pirate Piggies' crew to uncover pirate treasure, and help baby animals in the Rainforest Maze.
---
Discovery Cube Orange County
2500 N. Main Street
Santa Ana, CA 92705
Directions
---
Discovery Cube Orange County Tax ID: 330828380