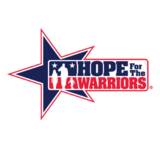 Nov 11, 2014
6:00AM – 2:00PM
EVENT DETAILS
This event is to honor military servicemen and women both past and present. The Field of Flags will be displayed in Bill Barber Park in Irvine on November 11th. We are looking for volunteers to help set up about 100 3'x5' flags the morning of the event (Veterans Day) and as well as with check-out, selling of flags, and helping people find the flags they dedicated.
Multiple volunteer shifts are available from 6am-2pm
Flag dedications are available to purchase at $45 each and the people purchasing the flag will be able to pick it up the day of the event or have the option to ship it directly to them. Photo and description will be attached to each flag that is donated. Dedications can be made for those currently serving as well as those how have served in the past.
---
Bill Barber Park
Bill Barber Community Park 4 Civic Center Plaza
Irvine, CA 92606
Driving Directions
Bill Barber Park
Bill Barber Community Park 4 Civic Center Plaza
Irvine, CA 92606
Directions
---
Hope For The Warriors Tax ID: 205182295