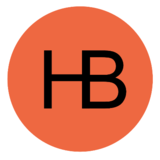 Fight Hunger With Hope
NATIONAL
DETAILS
For so many people in our nation, a safe home and a warm meal is beyond their reality. Today, Americans are facing homelessness and food insecurity at an exponential rate exacerbated by the Covid-19 pandemic. Factors such as race, generational poverty, and illness also add to the likelihood that an individual or family will experience extreme scarcity. As a community of donors, we can help offer a solution to address this pandemic, together.
Harmony Bites was established to meet the hunger gap among the elderly, low income students, the disabled, veterans, single parents, the homeless, and those impacted by the criminal justice system in the United States. We are raising funds to support our weekly food donation program to various inner-city locations, places of worship, and shelters across our community.
So far, we have been able to feed over 300 families on a consistent basis in the Los Angeles/Orange County area. With about 12,000-15,000 pounds of dairy products, pantry foods, fresh produce, and poultry already distributed to shelters and safehouses, we want to expand our program to serve hot meals with a new food truck model in 2021. We are currently working with food…
Show More...
---
---
---