Warning:
Givsum no longer supports Internet Explorer. Check supported browsers
here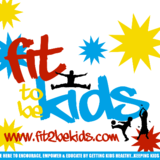 Fit to be Kids 1st Annual Golf Outing
Sep 21, 2015
8:00AM – 6:00PM
EVENT DETAILS
This year, we will host our First Annual Golf Tournament Fundraiser on Monday September 21, 2015 at the Award-Winning Private Aliso Viejo Country Club and Dixon Golf will be our Presenting Sponsor. Many local businesses and individuals in the community will participate in this event by purchasing a round of golf, sponsoring a hole, and/or donating gifts, products, services, etc., and you, too, are invited to partake in this monumental day. So please join us on Monday, September 21st and play to win prizes like; two free airplane tickets, a custom $350 Aurelius Driver, golf apparel, $1,000 shopping spree at PGA Tour Superstore, romantic overnight get-a-ways, 5-course meals, fine dining, wine tours and tastings in Paso Robles and Temecula, Disneyland, Boomers, Big Air and Anaheim Angels tickets, spa days, a professional family photo shoot, a fancy pet grooming and much, much more.
One hundred percent of the proceeds will go directly to sponsoring children in our programs throughout the year.
We would be deeply grateful for your support in any, some or all of these spirit-of-giving opportunities:
Services, gift cards and/or new items valued under $150 for Raffle Prizes
Services, gift cards and/or new items valued at $150 or above for Silent Auction
Monetary donations of $225.00/child: Help-A-Child Fundraising Program (covers Fit to be Kids activities for a full year)
Sponsor a Hole for $250 plus receive an optional vendor booth (total value of $400)
Registering a single or group of golfers for the event
Four levels of sponsorship remain; and we are pleased to announce that our ... Show More...
---
Aliso Viejo Country Club
33 Santa Barbara
Aliso Viejo, CA 92656
Directions
---
Fit to be Kids Tax ID: 453171471