Warning:
Givsum no longer supports Internet Explorer. Check supported browsers
here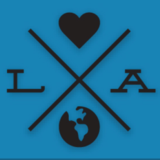 FLOC Spotlight with Step Up
Mar 30, 2016
6:00PM – 8:30PM
EVENT DETAILS
Future Leaders of Our Community (FLOC) will be learning about the organization Step Up from Program Manager Shannon Kelliher on March 30th, 6:30PM-8:30PM, at Casey's Irish Bar and Grill. FLOC members will gather to learn how the organization propels girls from under-resourced communities to fulfill their potential by empowering them to become confident, college-bound, career-focused, and ready to join the next generation of professional women!
Following the event, FLOCers will have an opportunity to volunteer with Step Up at a later date. Come to meet new young professionals, network, and volunteer with like-minded FLOC-ers!
---
---
Casey's Irish Bar and Grill
613 South Grand Ave
Los Angeles, CA 90017
Directions
---
Future Leaders of Our Community - LA Chapter Tax ID: 273460415LA