Warning:
Givsum no longer supports Internet Explorer. Check supported browsers
here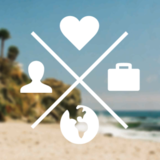 FLOCers Assisting Child Creativity Lab
Jun 12, 2015
3:15PM – 5:15PM
EVENT DETAILS
FLOC Members,
5-6 FLOC volunteers are getting together to help assist Child Creativity Lab with their Museum-On-Wheels Education Program serving low-income children. It will be an afternoon of introducing children to innovative ideas, getting creative and assisting.
Interested? Can you help?!!! RSVP today here on Givsum.
---
Madison Elementary School
1124 E Hobart St
Santa Ana , 92707
Directions
---
Future Leaders of Our Community - OC Chapter Tax ID: 273460415