Warning:
Givsum no longer supports Internet Explorer. Check supported browsers
here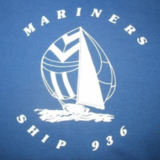 For Mariners only - Swabby Maintenance April 4, 2015
Apr 9, 2015
9:00AM – 12:00AM
EVENT DETAILS
Take a ticket for only one project. The ticket confirms authorization for you to work on Sat, April 4.. Be at the Sea Base prior to 0900.
Cancel your ticket if you find that you are unable to attend. This will then make your ticket available for selection by another Mariner.
---
---
Mariners 936 Sea Scouts and Mariner Juniors Tax ID: 330052559