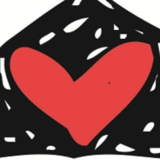 Good Beer. Good People. Good Times.
Nov 4, 2015
6:00PM – 8:00PM
EVENT DETAILS
You're invited to a Mercy House Fundraiser!
Stop by after work and grab a beer at The Good Beer Company in Downtown Santa Ana. You'll enjoy delicious beer and raffle opportunities with proceeds benefitting the homeless men, women, children and families served by Mercy House.
Registration:
---
Good Beer Company
309 W. 4th St.
Santa Ana, CA 92701
Directions
---
Mercy House Living Centers Tax ID: 330315864