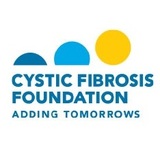 Dec 13, 2014
7:00AM – 1:30PM
EVENT DETAILS
We are looking for volunteers for our 3rd Annual Hike the Halo, and/or if you're interested in experiencing Angel Stadium in a unique way: sign up a team today!
Event Information
Join us for the 3rd annual Cystic Fibrosis (CF) Climb - Hike the Halo- at Angel Stadium. Hike the Halo is an exhilarating stair-climb event with a course that boasts over 2,000 steps and integrates supplemental Cross Fit obstacles designed to challenge our elite athletes. We will offer two courses to choose from, a challenge course and a halo course, so all skill levels of climbers are welcome! Bring the entire family to enjoy our 'Vendor Village,' and on-the-field games and activities. Please join us to support a great cause and climb Angel Stadium!
Come out early for a special yoga session and stretch hosted by lululemon athletica! Yoga will begin at 8:45AM on the field at Angel Stadium. Registration will be open at 8:15AM for those who are participating in yoga.

Parking is FREE- Please Park outside of Gate 1, entry to parking will be available off of Orangewood and Gate 1 is to the left of the Big Red Hats.  
Check out a video of last year's event here:
Volunteer Information
What: 3rd Annual Hike the Halo
Where: Angels Stadium of Anaheim
When: Saturday December 13th, 2014.
Volunteer Arrival Time: 7:00AM
Event End Time: Between 1:00PM-2:00PM
Volunteer Duties Include:
General Registration (15-20 volunteers)
Timing Company Registration (10 volunteers)
Water Station Volunteers (10-15 volunteers; 5+ at each station)
Start/Finish Line (15 volunteers)
Various points on the course (TBD)
Vendor Village (24 volunteers)
First Aid Station (2-3 volunteers)
Lunch and a volunteer t-shirt will be provided.
For more information please contact Shaina Flesser at sflesser@cff.org or (714) 938-1393.
---
Angel Stadium of Anaheim
2000 E. Gene Autry Way
Anaheim, CA 92806
Directions
---
Cystic Fibrosis Foundation Tax ID: 131930701