Warning:
Givsum no longer supports Internet Explorer. Check supported browsers
here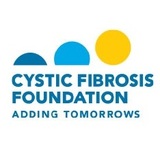 Dec 12, 2015
8:30AM – 1:00PM
EVENT DETAILS
Join us for the 4th annual Cystic Fibrosis (CF) Climb - Hike the Halo- at Angel Stadium. Hike the Halo is an exhilarating stair-climb event with a course that boasts over 2,000 steps and integrates supplemental Cross Fit obstacles designed to challenge our elite athletes. We will offer two courses to choose from, a challenge course and a halo course, so all skill levels of climbers are welcome! Bring the entire family to enjoy our 'Vendor Village,' and on-the-field games and activities. Please join us to support a great cause and climb Angel Stadium!
Sign up a team today by clicking here!
Minimum Pledge Requirement: $100
Registration Fees:
Now - 10/31/15: $10
10/1/15 - 12/4/15: $20
12/5/15 - 12/12/15: $30
---
---
Cystic Fibrosis Foundation Tax ID: 131930701