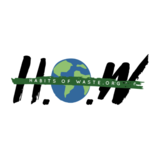 HoW presents #LAGREENTEEN
COMMUNITY
EVENT DETAILS
Habits of Waste presents our newest campaign, #LAGREENTEEN.
LA High School was selected by our organization initially to work with the students on reducing plastic waste. We soon discovered, however, that outdated water fountains had left students reliant on single-use plastic bottles. With the help of Attn: and Buzzfeed, we shifted our mission to instead focus on empowering students to create a social media campaign and fundraiser to update their school water fountains, providing them with access to free, filtered water at school. Here's what they had to say when we asked why gaining access to clean water through HoW's #LAGREENTEEN program was important to them:
"It's important to me because I can save money if this school has a clean water fountain."
"It is our right to have access to clean water. This doesn't only benefit us but it benefits our environment and animals."
"It is no surprise that plastic waste is becoming an important issue in our communities. Plastic waste poisons our environments and destroys wild life. This program will help my school by saving money and stop the urge to use plastic water bottles in my schools."
"We need clean water in our fountains. Supporting this program will help us to have clear and fresh water, also is going to help us in summer time when the temperature is hot."
"Water is an important necessity that should be available and safe to everyone at any give time. This program will allow students and teachers alike to have access to safe lead free whenever they feel the need to. Hard earned money is being waster to buy single use water bottles only to end up in the trash."
"We think this is important because we need pure and clean water and we need each stu... Show More...
---
---
---
---
Los Angeles High School
4650 West Olympic Blvd.
Los Angeles, CA 90019
Directions
---
Habits of Waste Tax ID: 463314343how