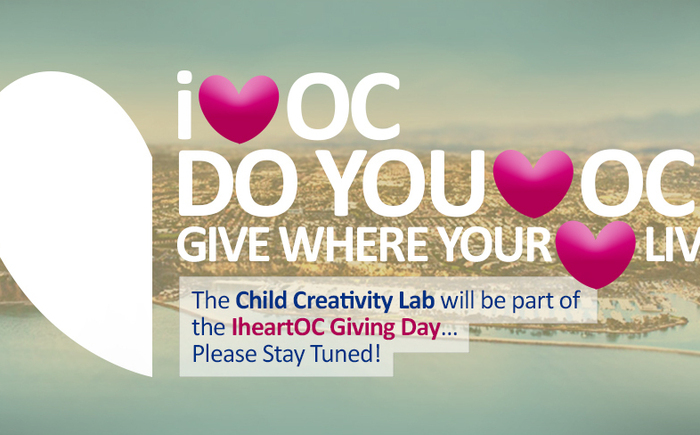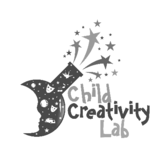 iheartOC Giving Day - Child Creativity Lab
Apr 21, 2015 - Apr 22, 2015
6:00AM – 12:00PM PDT
The Child Creativity Lab is participating in this inaugural event for Orange County.
i♥oc Giving Day is an online giving event that provides nonprofits the opportunity to gain exposure to and start relationships with new donors, and for people in Orange County to show their love for their favorite local nonprofits. The goal of the i♥oc Giving Day is to inspire our community to come together with extra-mile giving in support of the exemplary work of local nonprofits.
Please help support how ever much you can during this event!  Proceeds to the Child Creativity Lab will go towards the opening of the CCL Depot for Creative Reuse*, planned for this Fall 2015.  The Depot will house extremely affordable reclaimed and found materials that can be repurposed for home décor, school projects, and craft supplies.  This will be Orange County's only reuse resource for children, families, teachers, and the artist community.
*Creative reuse (also known as upcycling or repurposing) is the collection and use of discarded materials from businesses and the public to (1) enhance and exercise important creativity skills and to (2) extend the life and create new functionality for items that might…
Show More...
---
HAVE QUESTIONS?
Carol Ferguson
Senior Donor Relations & Programs Officer
949.553.4202 x27

---