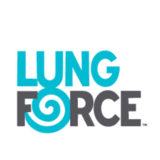 November 8, 2014
8:00AM – 11:30AM PST
A powerful new movement led by the American Lung Association, LUNG FORCE is dedicated to protecting every person's right to breathe. LUNG FORCE builds on the passion and commitment of women and men nationwide to stand together against lung cancer—and for lung health.
When you volunteer with the LUNG FORCE, the funds you raise will help us research, advocate, raise awareness—and save lives. Whether you have a few hours to spare, or want to immerse yourself in our LUNG FORCE committees, we've got an opportunity for you. Join us!
We are looking for 6 route directional/cheer volunteers.
Or simply join the FLOC'ERS team and walk with us! http://action.lung.org/site/TR/LUNGFORCE/ALACA_California?team_id=95431&pg=team&fr_id=10180
---
Mason Regional Park
18712 University Drive
Irvine, CA 92612
Directions
---