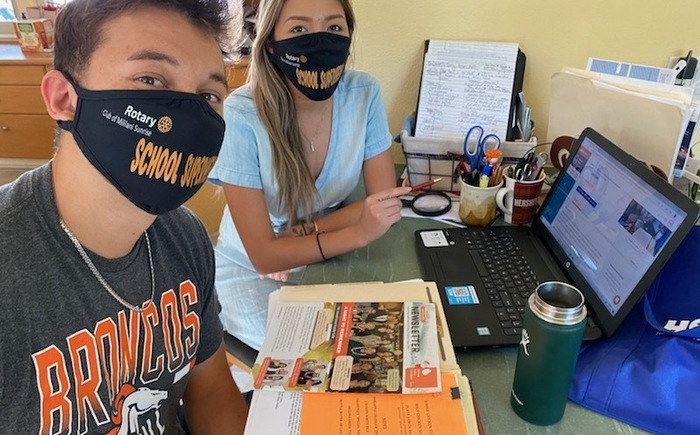 Mahalo to the Teachers and Staff Members of Mililani Schools
COMMUNITY
Oct 3, 2020 - Nov 14, 2020
$2,493 Raised
$6,000 goal
EVENT DETAILS
Given the challenges of Covid-19 surrounding the education of our keiki, teachers and staff have had to adapt, remain flexible and work through many challenges. Educators need to be safe plus ensure that Students will still be able to benefit from Curriculum which, for the most part, is being delivered online. The challenges they face must have been and will continue to be difficult.
Their commitment , professionalism, and long hours often times go unnoticed. The Rotary Club of Mililani Sunrise(RCMS) wants to acknowledge them and show our support. Our Fundraising Campaign is to raise funds to express a "simple Thank You" for all that they do to support our Keiki here in Mililani, thanking them for their commitment and for going the extra mile each day.
We will be distributing free masks with a message of "School Superhero" printed on it, and distribute it to all teachers and school staff in the Mililani community. RCMS's goal is to raise enough to cover costs for materials and printing of these masks. Your support and kokua would be much appreciated.
---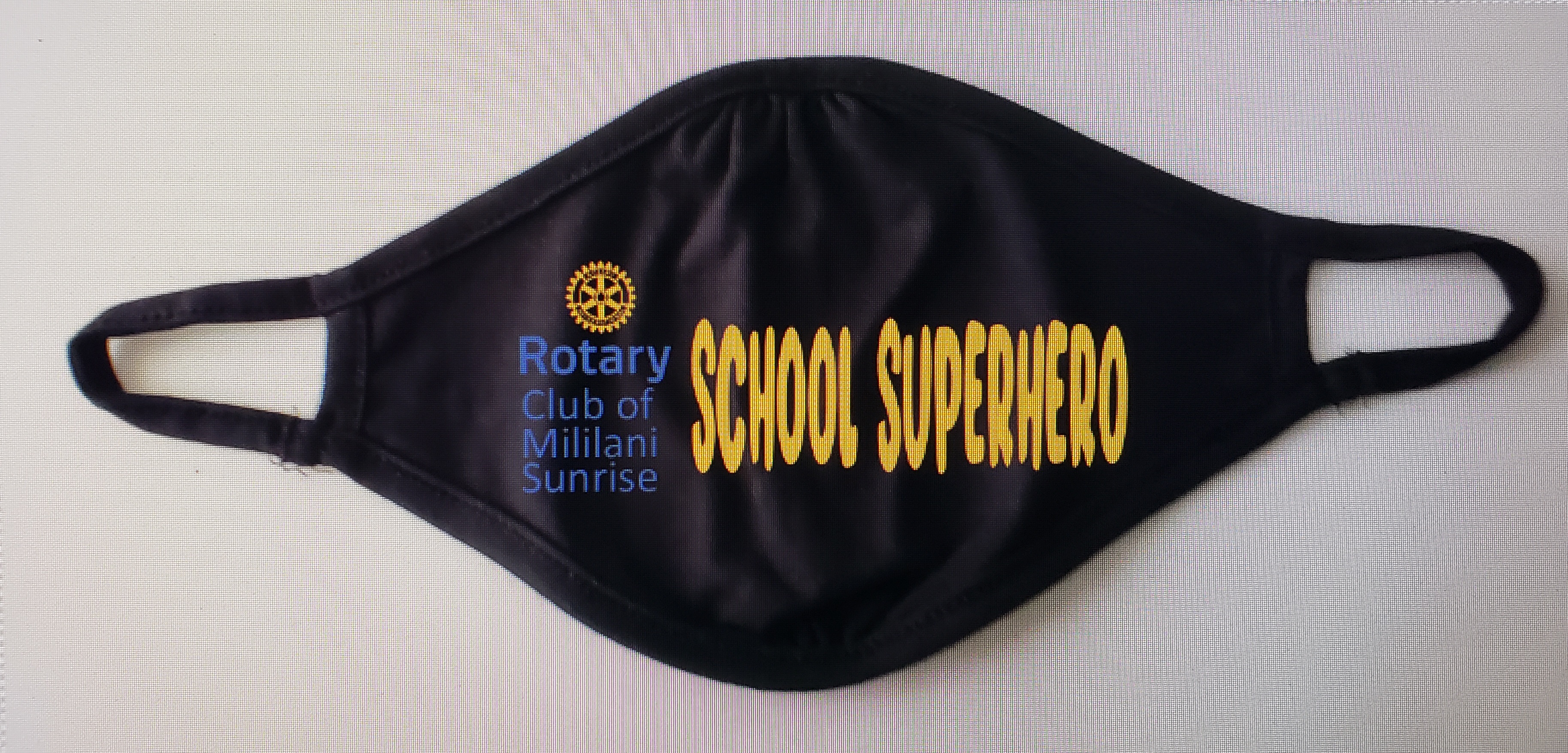 ---
---