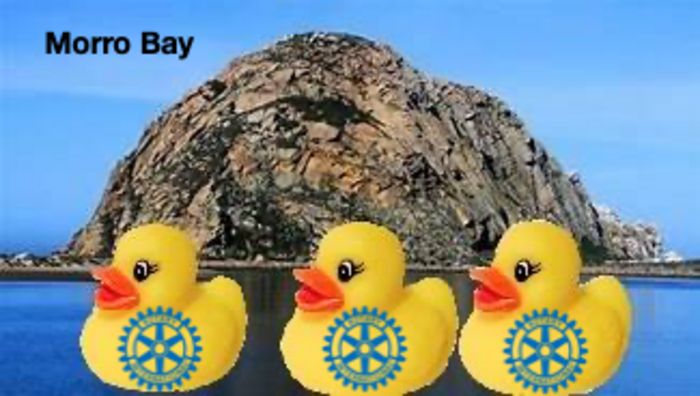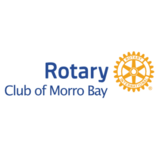 Morro Bay Ducky Derby
COMMUNITY
October 8, 2022
8:30AM – 10:00AM PDT
http://schemas.microsoft.com/office/2004/12/omml" xmlns="http://www.w3.org/TR/REC-html40"> 
Morro Bay Ducky Derby
ROTARY CLUB OF MORRO BAY invites you to support our 2nd Annual
Ducky Derby Fundraiser for our Community and win cash awards!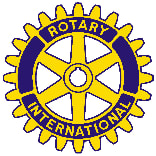 Sponsor a Ducky in the Derby for $10 ea.
Sponsor as many Duckies as you like!
Come out & Watch the Race in the Bay!
RACE STARTS at Galley/Hof Brau parking inlet on the Embarcadero & ENDS at Tidelands Park                    
Race Day - 8:30 am October 8th 2022 on Embarcadero
1st Place = $300 cash prize        Winners announced 10:30 at
2nd Place = $200 cash prize       Morro Bay Maritime Museum  
3rd Place = $100 cash prize        Family Fun Day 10 am to 4 pm
Central Coast SurviveOars will be in the Dragon Boat as "Ducky Wranglers"!
Proceeds go to support the "Help Us Help Others" Campaign providing grants to local non-profits that enhance our Community.
Thanks - Morro Bay Maritime Museum!
Thanks - Central Coast Dragon Boat Association!
Thanks - Eric Endersby and the Morro Bay Harbor Patrol!
Show More...
---
---
---
In the Morro Bay Harbor
Embarcadero
Morro Bay, CA 93442
Directions
---