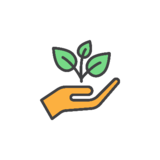 Nature walk at the Mercer Slough Nature Park
COMMUNITY
July 25, 2021
10:00AM – 1:00PM PDT
DETAILS
Please join the Environmental Rotary Club of Puget Sound on the July monthly nature walk through the Mercer Slough Nature Park in Bellevue.
We will meet at 10 a.m. at the Sweyolocken Dock and go from there.
Kristina Hatting will lead this nature walk. Please email her if you plan to come and especially if you are running late so that she can wait for you.
---
Sweyolocken Dock
3000 Bellevue Way SE
Bellevue, WA 98009
Directions
---
Environmental Rotary Club of Puget Sound Tax ID: 871264400